Food and drink
Your on-site dining options
Enjoy delicious and affordable dining during your stay at The Goodenough Hotel. Our guests enjoy access to all of the dining venues at Goodenough College for breakfast, lunch and dinner.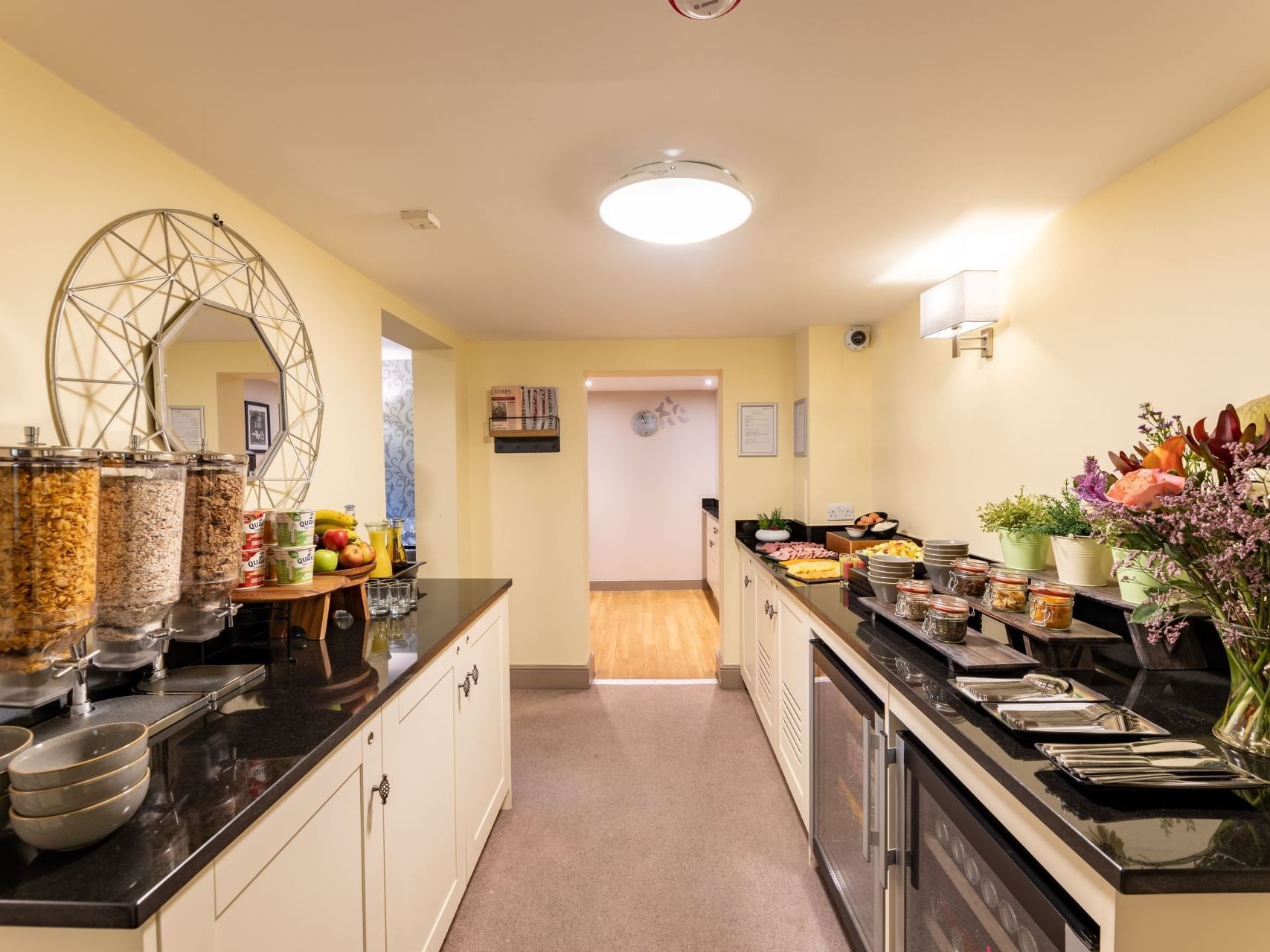 Breakfast
There's no better way to begin your day in central London than with a delicious breakfast. Whether you prefer a hearty full English breakfast or a lighter continental breakfast – we offer both options to choose from.
Served in the Guest Lounge at the Hotel, our continental breakfast includes pastries, yogurt, porridge and other lighter offerings, along with coffee, tea and freshly squeezed orange juice. Our full English breakfast is served at Freddie's Café, located at Goodenough College – just a few yards away from the Hotel.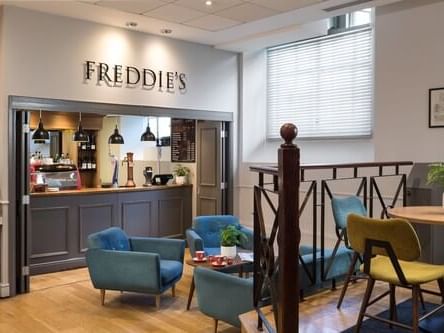 Freddie's Café and Bar
Located at Goodenough College – just a minute's walk from the Hotel, Freddie's is a wonderful spot for an affordable lunch or evening drinks. The buffet offers a variety of healthy dishes to suit every taste, including gluten and dairy-free options. The Café serves hot and cold beverages, including snacks and sweets, throughout the day and in the evening turns into a cosy bar serving drinks.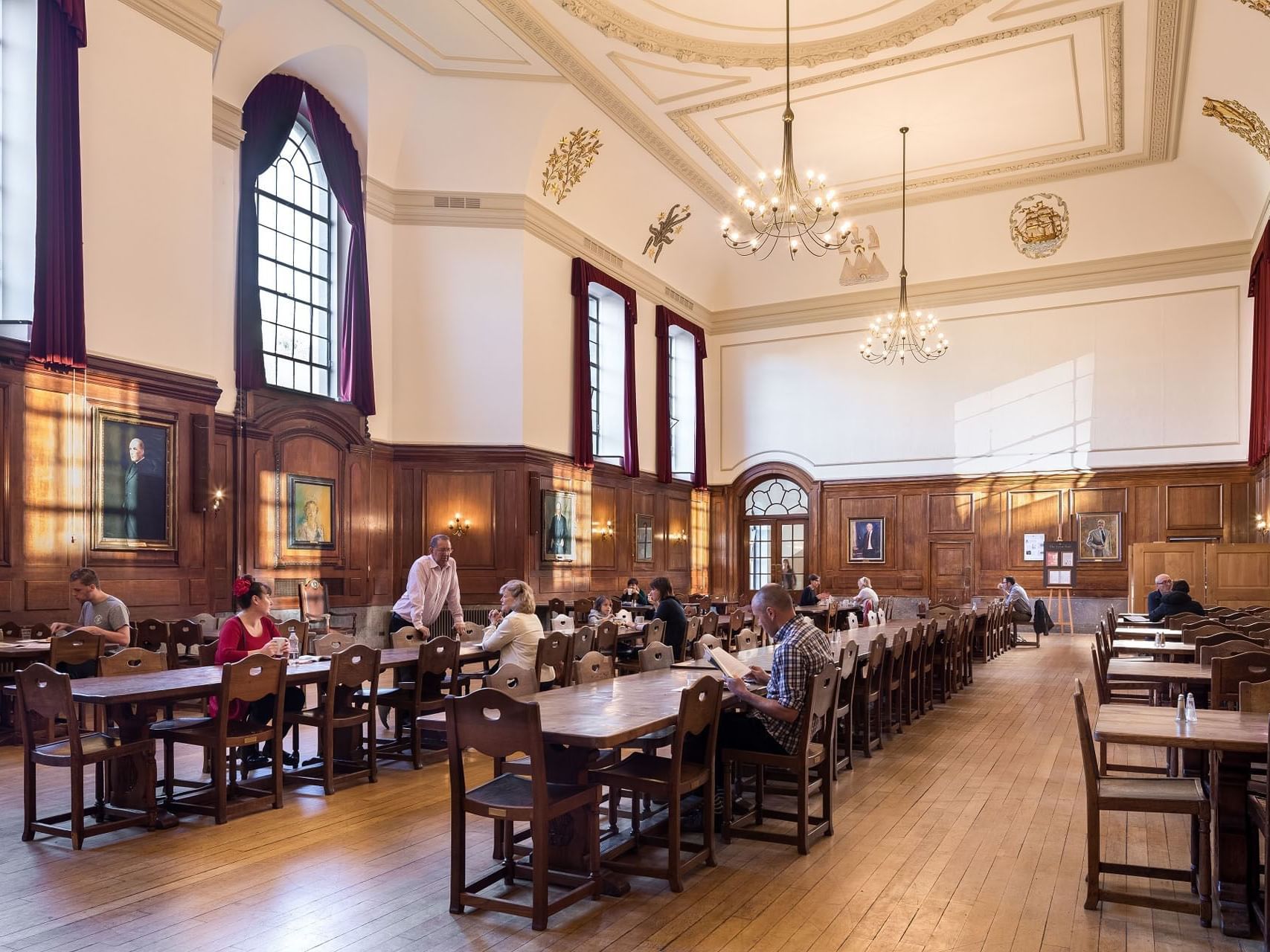 Great Hall
Make your way to Goodenough College's historic Great Hall. With its atmospheric high ceilings, warm lighting and sophisticated wood panelling the Great Hall brings to mind scenes from Harry Potter, offering guests a memorable dining experience.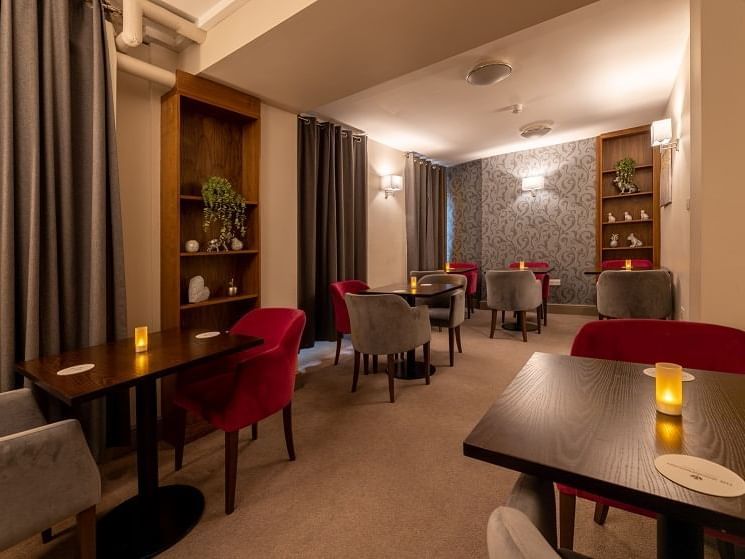 The Honesty Bar
The Honesty Bar is a self-service bar that allows our guests to enjoy a selection of alcoholic drinks and snacks in the Hotel's comfortable Guest Lounge. This service works by trust, the one we place in our customers. Simply write down your room number and consumption and we will charge it to your account.
The Honesty Bar opens from 3pm until 11pm daily.
Sunday Club
Stay with us on Sundays throughout the year and enjoy a special picnic brunch in the garden or a delicious Sunday lunch at Freddie's.
Our Sunday Club offer includes full English and continental breakfast and a picnic hamper or a voucher for lunch at Freddie's.
Terms and Conditions
Bookable via email at reservations@goodenough.ac.uk or by phone at +44 (0)20 7837 8331
*Offer subject to availability
Minimum nights' stay of 3 nights required.
Minimum 7 days advanced booking.
Free cancellation available before 3 pm, and minimum 24 hours prior to arrival